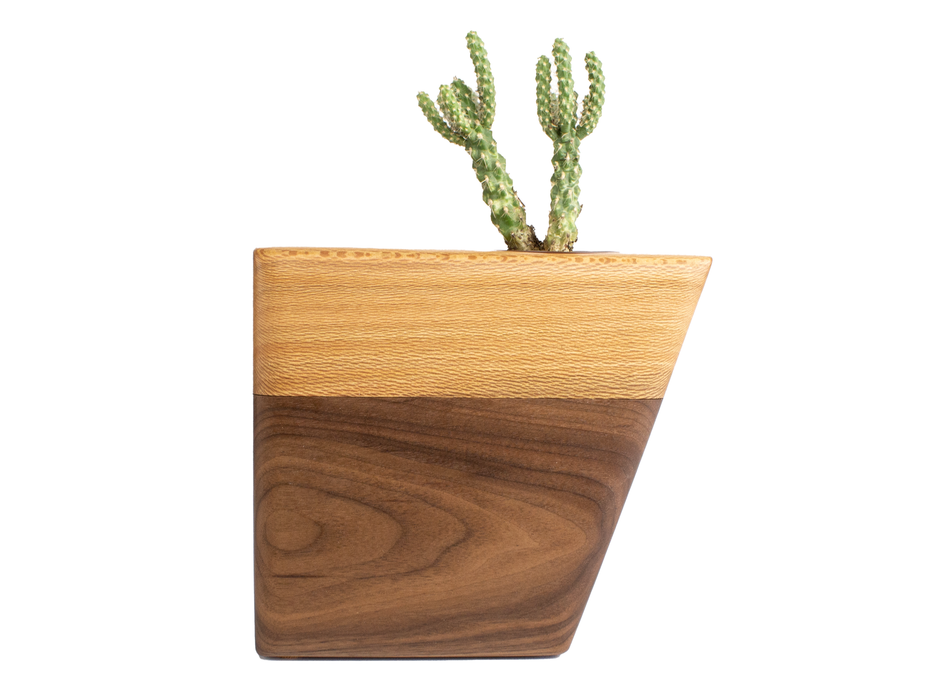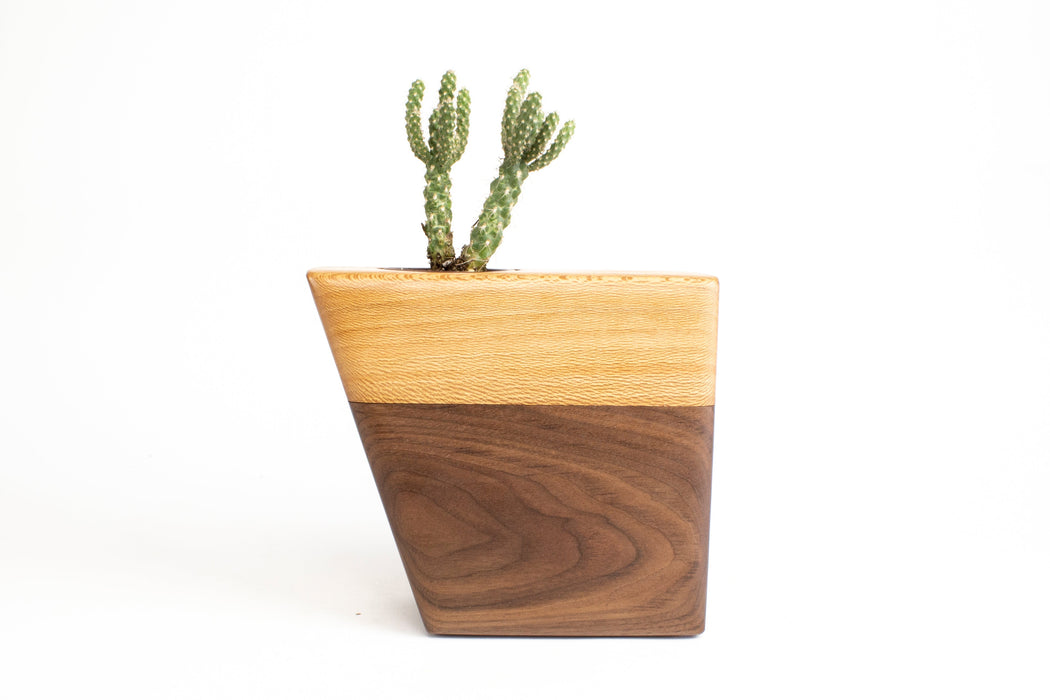 Serenity
Amidst the sadness of losing my kitties having this beautiful piece to keep their ashes in has been a source of calm and comfort. The experience interacting with C.C. has also been as easy and as positive as one can be. I am really grateful, every day, to have the urn being part of my home, at the same time attractive and unobtrusive. Serene.
Thank You!
We are so grateful for the absolutely gorgeous, work of art small planturn in walnut & sycamore. Had not quite decided what to do with my mother's remaining ashes so was very thankful to find this perfect planturn which now sits over our fireplace. A beautiful way to honor my mom and I know she would be so pleased to not only be in our hearts but also in our home.
Beautiful urn for our French
Beautiful urn for our French Terrier, Diego. Very solid construction and flows well with the retro-modern style of our furniture. Sure will miss the little monster, but he'll always be looking down on us from the bookshelf. Glad he can look down on us with some simplistic, snazzy beauty. Thank you.
As pictured and beautifully made
As pictured and beautifully made
Let customers speak for us